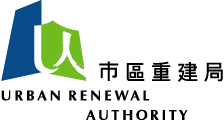 Urban Renewal Authority
The Urban Renewal Authority (URA) was established under the Urban Renewal Authority Ordinance (URAO) in May 2001 to replace the Land Development Corporation as the statutory body to undertake, encourage, promote and facilitate the regeneration of the older urban areas of Hong Kong.
Improving the quality of life for the less fortunate people makes a dire need of urban renewal and is the top priority of the URA. Through urban renewal initiatives, URA also aim at creating high quality and vibrant urban living in Hong Kong.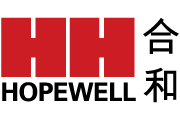 Hopewell Holdings Limited
Hopewell Holdings Limited, a Hong Kong-based group listed on the Stock Exchange since 1972 (stock code: 54). The Group has continuously grown and become one of the leading business conglomerates in Hong Kong. The Group is actively engaged in property development and investment, highway infrastructure, power, hotel & hospitality and other businesses. While achieving substantial long term growth, the Group recognises the vital importance of promoting sustainable development. It devotes significant resources to enhance corporate governance, promote environmental protection, make community investment, instill best workplace practices and engage stakeholders.

Sino Group
Sino Land Company Limited ("Sino Land") (083) is one of the leading property developers in Hong Kong. In addition to developing quality buildings, Sino Land has also been devoted to cultivating the culture of sustainability within the organisation and committed to extending its positive impact to the environment and the community through engaging external stakeholders over the years.